The Everyday Oils

Here is a small sample of Young Living's versatile oils that provide ongoing support for your home, health, and body. These particular essential oils are some of the most popular that Young Living has expertly assembled for their Everyday Oils Premium Starter Kit. This grouping of therapeutic grade essential oils is the perfect way to become familiar with the power of these precious botanicals and embark on enhancing the health and well-being of your entire family.
It is surprisingly simple to learn to incorporate these oils into your everyday routine to help your family thrive. It is a great way to remove some possible hidden toxins in your current lifestyle and replace them with natural alternatives. These unassuming powerhouses from the plant world can be used by any member of your family in many situations: for young or old, for pets, for cleaning and disinfecting, for relaxation, for organic pest control, for cooking, for beauty, for uplifting moods, for energy, for immunity boosting, for support for your digestive system…and the list goes on!
What's the Difference between Single Essential Oils & Blends?
Essential oils are available both as "singles" and "blends." Singles are a specific plant such as lavender, peppermint, lemon, and frankincense. A blend is the combination of two or more single oils such as Stress Away, DiGize, Thieves, Purification, and PanAway. Sometimes a "blend" will have a carrier oil such as coconut oil included. If it's in a Young Living bottle, it will be on the label. All of Young Living's "single" essential oils are 100% pure with no added carrier oils. Young Living's founder D. Gary Young and Young Living's expert scientists formulate blends based upon the naturally occurring chemical constituents within the essential oils and which body systems that blend may support.
What's the Difference between Young Living's Vitality™ Essential Oils and Other Essential Oils?
The label. It's all about safety and providing the proper labeling for intended use. FDA labeling laws restrict the intended "dietary use" and "topical use" from being on the same label. There are a few essential oils that should not be ingested, but most therapeutic grade essential oils are safe for both internal and topical use. Of course, do not ingest lower grade or synthetic essential oils that are out on the market. Young Living's Vitality™ labels make it easy for everyone to know which essential oils are safe to ingest.
The Young Living Vitality™ line of essential oils are perfect for adding flavor to your favorite foods or using as dietary supplements. These essential oils are bottled in dark glass and as long as you don't store the bottles with extreme or prolonged heat, they will last for years and years. Their longevity along with the fact that essential oils are very concentrated (you may only need to dip a toothpick in for your recipe) makes them very economical in comparison to regular dried spices.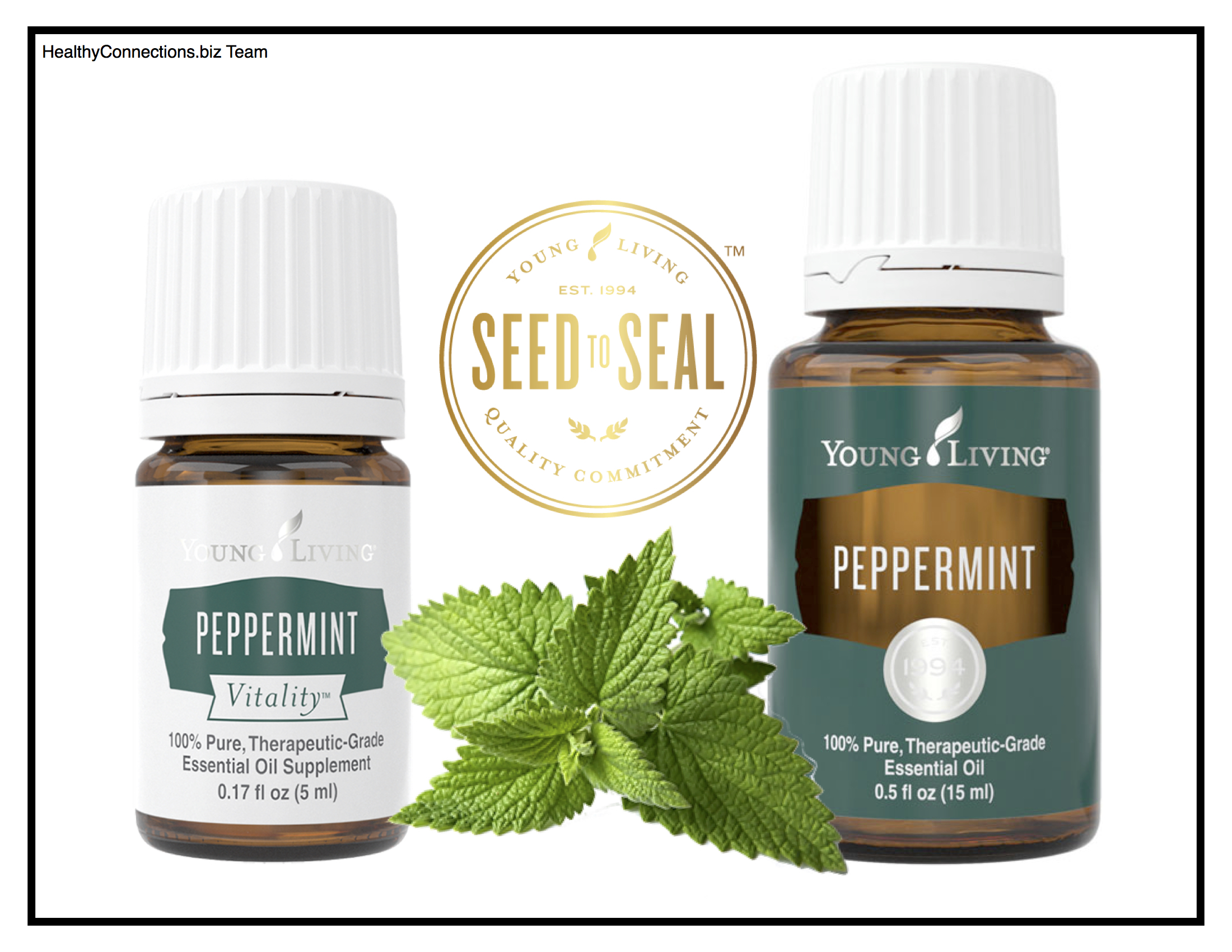 Click on the essential oil to learn more: