The Business Opportunity
Caring and Sharing
Most people that have heard about Young Living, heard it from a family member or a friend… or from a friend of a friend. Once we experienced the healthful benefits of Young Living's therapeutic grade essential oils, telling our family and friends about it was no different than sharing with them about a great restaurant or movie. Sharing about something as important as health and wellness gives us a real sense of purpose. Most of us began our journey with Young Living as wholesale buyers with no intention of building a business, but it sure was great to receiving those "thank you checks" when the time was right for each of us!
Working Together
Even better is that as independent distributors, we are our own boss and yet we're not alone in our business journey. We receive support from Young Living and our team with training and encouragement every step of the way. Here with the Healthy Connections Team, we believe in working together so we can utilized our individual skill sets to better support all our retail customers, wholesale buyers, and business builders.
Get Compensated
Through Young Living's three-level approach, they have developed an efficient structure to help you build your business with compensation that rewards you as you grow.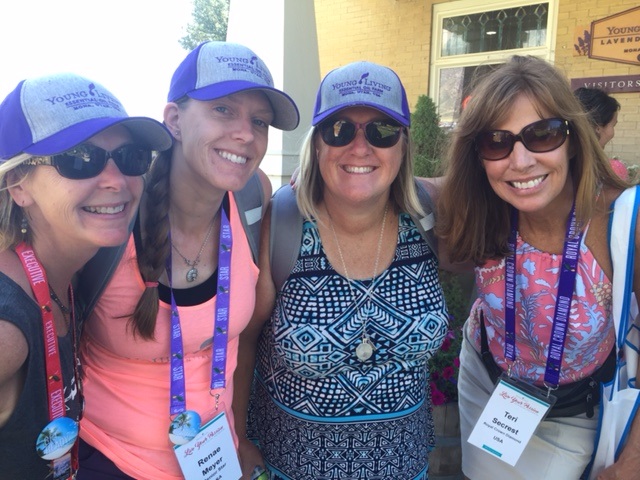 1. Create a Foundation
Every business needs a solid foundation. With our Rising Star Team Bonus you can achieve abundance as you progress from distributor all the way up to executive.
2. Build Your Business
Once you've seen the benefits of being your own business, you're ready to share that experience with others. Build on your foundation by adding others to your team to achieve shared success.
3. Become a Leader
With an established business and a passion for inspiring wellness through Young Living, you're ready to take the mission worldwide as you lead others to success.

Connect with your Healthy Connections Team member to discuss how the Young Living business opportunity might be the right fit for you and your family. Our team is dedicated to "education without pressure".

Click here to view Young Living's industry-leading Opportunity & Compensation information.
Click here for a list of Business Training Resources.