Philanthropy
Young Living gives back through the D. Gary Young Foundation!
How do we give back? We give back on a global scale through the Young Living Foundation, a 501(c)(3) tax-exempt organization. Young Living covers all administrative costs of the foundation, so 100 percent of every single tax-deductible donation goes directly to our carefully selected projects and partnerships.
The D. Gary Young Foundation is committed to empowering individuals of all ages everywhere to live a happy, healthy lifestyle. By providing educational, economic, and even wellness support to those most in need, the foundation promotes Young Living's mission to transform lives for the better in deep and lasting ways.
By focusing on people and communities where help is needed most, the D. Gary Young Foundation and supportive Young Living members play an important role in establishing a bright, successful, and healthy future for underserved communities everywhere.
Here are some of the current projects:
Ecuador
The Young Living Foundation stands united with Ecuador following a powerful 7.8-magnitude earthquake on April 16. We will continue to provide ongoing support by providing supplies and resources as the country recovers and rebuilds.
Young Living Academy in Ecudor started in 2009 in Chongon, Ecuador, home to our "Sponsor a child" program. The Young Living Academy began with 83 students and now holds 297 children in grades K-12.
Maestral Orphanage Croatia
In 2014 the foundation partnered with the Maestral Orphanage in Split, Croatia. Providing support to children and young adults who have been removed from their families due to neglect, abuse, or other issues, it is currently the only orphanage of its kind in the area.
Sole Hope
Sole Hope exists to offer hope, healthier lives, and freedom from foot-related diseases through education, employment, and medical relief. By not wearing closed-toed shoes, Ugandan children and adults are susceptible to illnesses caused by a parasite called jiggers, which typically enter the body through the feet.
African Hearts Community Organization
African Hearts is a rescue program for children living in the slums and streets of Kampala, Uganda. Either orphaned or abandoned by their parents due to poverty, these children are without food, shelter, and have very little clothing.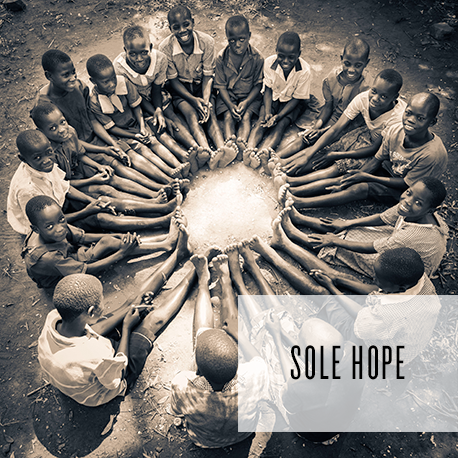 There are lots of ways to be involved:
• Round up your Young Living orders…everyone's pocket change adds up!
• Choose Young Living Foundation through Amazon Smile.
• Give a monthly or one time donation directly from your commission check or via credit card, cash, or check.
Donations made in the United States are tax deductible.
• Participate in the Sponsor a Child program. For just $75 per month, you can sponsor a child at the Young Living Academy.
• Join the Young Living Foundation on a philanthropic service trip.


Click here to learn more!
"I always feel better about giving money to a busines that gives back in some way, to the community or the world."
"It's easy to select Young Living on Amazon Smile, so every time I shop on Amazon it's easy to support their efforts."